China TianYing TY-P8 AI security surveillance network PTZ 5km HD 500mm CCTV 100mm thermal camera is the best low-cost day / night intelligent behavior analysis and long range fire detection observation system.
The system is including 2MP 16.7~500mm wide spectral no chromatic aberration 0.0001Lux starlight CCTV camera, VOx 40mk 100mm fixeld focus thermal camera, multiple protections 0.03° control accuracy pan/tilt, intelligent analysis module and integrated protective housing. The system features multiple image enhancement, intelligent detection alarm, stable reliable operation and reasonable cost.
Mounted on a stabilized base, this intelligent dual sensor system provides no blind spot undetected with a 24/7 situational awareness, that can realize high precision VCA detection, fire detection and real-time alarms, mainly used for forests, border and coastal defense, grasslands, ports, military fortresses etc.
Features:
1. 2MP 0.0001Lux illumination 16.7~500mm continuous zoom no chromatic aberration CCTV camera;
2. H.265/H.264/MJPEG video encoding, 1080P 50/60fps HD real-time video;
3. Vanadium oxide 384x288 100mm fixed focus uncooled thermal imaging;
4. Multiple image enhancement such as 3x optical defog, wide dynamic, backlight compensation, strong light suppression, electronic image stabilization, 3D noise reduction etc;
5. Support intelligent alarm functions such as motion detection, cordon, area intrusion etc;
6. Support intelligent detection and identification such as ignition detection, personnel, vehicles, ships etc
7. Pan/tilt adopts worm gear and helical gear transmission structure with multiple protections, strong wind resistance, stable and reliable operation;
8. Maintenance-free 0.03° control accuracy with horizontal 360° continuous and vertical -80°~+60°;
9. Support azimuth, angle etc information collection, support proportional zoom, rotation speed can be automatically adjusted according to the lens zoom;
10. TVS6000V lightning protection, anti-surge, anti-surge, high low temperature resistance, aging resistance, corrosion resistance,acid rain, IP66 and other multiple protection.
PTZ AI security surveillance 5km 2MP 16.7~500mm CCTV 100mm thermal camera specifications:
Model

TY-P8

Day Night TV Camera

Sensor

1/1.8 inch COMS 2 Megapixel 1920 x 1080 50Hz/60Hz.

Signal to noise ratio

≥57dB (AGC OFF)

Electronic Shutter Speed

1~1/30,000s

Coding format

H.265(MP)/H.264(HP/MP/BP)/MJPEG

Video bit rate

32Kbps~16Mbps

Storage Capabilities

TF card, up to 256G

Network Protocol

ONVIF, GB/T 28181-2016, CGI

Support Protocol

IPv4/IPv6, HTTP, HTTPS, 802.1x, FTP, SMTP, UPnP, SNMP, DNS, DDNS, NTP, RTSP, RTCP, RTP, TCP, UDP, IGMP, ICMP, DHCP, PPPoE

Min. Illumination

Color: 0.0002Lux; B/W: 0.0001Lux;

White Balance

Auto/Manual/Lock White Balance/Fluorescent/Incandescent/Warm/Natural Light

Image enhancement

3x optics defog, super wide dynamic, electronic image stabilization, strong light suppression, 3D Noise Reduction etc

Image adjustment

Brightness, contrast, saturation, sharpness, support corridor mode, flip

Wavelength range

400nm ~ 1100nm (0.4~0.7μm daylight, 0.7μm~1.1μm NIR)

Field of View (3.75um-LAN),°

Approx 24.7° x 13.8° ~ 0.82° x 0.46°

Focal Length

16.7~500mm continuous optical zoom

Aperture

F6~F10.9

Close-up distance, m

Approx 5m

Lens control

electric zoom, electric/auto focus, electric/auto optical filter

Viewing distance

≥5km (can be 10km, even more than 11km) for human

Option

4MP 10

~

300mm continuous optical zoom TV camera

Thermal Camera

Sensor

Uncooled vox sensor

Resolution

384 x 288

Pixel Size

12μm

Spectral range

8μm~14μm

NETD

≤40mK@25ºC,F#1.0

Focal Length

100mm

Frame Rate

25Hz

Digital Magnification

2x, 4x

Fire detection distance

≥5km for 2m×2m fire source target

AI Intelligent analysis

Fire point detection

support

Fire area shielding

support

Thermal imaging detection alarm

Support area intrusion, montion detection, boundary detection, out of the area detection and alarm functions

Pyrotechnic identification

Support, the minimum identification of 1×1 pixel fire point

Abnormal temperature alarm

Support

Personnel detection

Support

Vehicle detection

Support

Video analysis

Motion detection, occlusion alarm, cordon, area intrusion, area departure, personnel gathering, etc., support humanoid and vehicle-shaped recognition to effectively reduce environmental interference false alarms

Pan/Tilt

Carrying capacity

25kg(top load)

Control accuracy

0.03° (normal 0.06° position accuracy)

Direction range

azimuth:360° continuous; elevation:+60°~-80°

Directing speed range for azimuth

0.01°/s to 45°/s

Directing speed range for elevation

0.01°/s to 25°/s

Presets

256 presets

Function

Cruise, proportional zoom, power-off memory, 3D positioning, watch, scheduled task

Communication protocol

Pelco-D

Material

Precise casting aluminum alloy

Input / Output

Power supply

DC24V ~ 48V

Network interface

1×10Base-T/100Base-TX,RJ45

Control interface

RS485

Audio interface

1 x audio input, 1 x audio output

Alarm interface

2 x alarm input, 1 x alarm output

Environmental Adaptability

Operating Temperature

-40°C to +70°C

Working humidity

10% to 95%

Windproof

Strong wind resistance

Protection grade

IP66, TVS6000V lightning protection, anti-surge, anti-surge

Physical

Power

≤200W (including heating)

Weight

Approx 29kg

Packing and Warranty

Standarding accessories packing

hard case, user's manual,

video cable, power cable

Warranty

1 year warranty

Note: *- Technical information is subject to change without notice. ** -Depending on the region of sale.


**

*

- Option add thermal camera.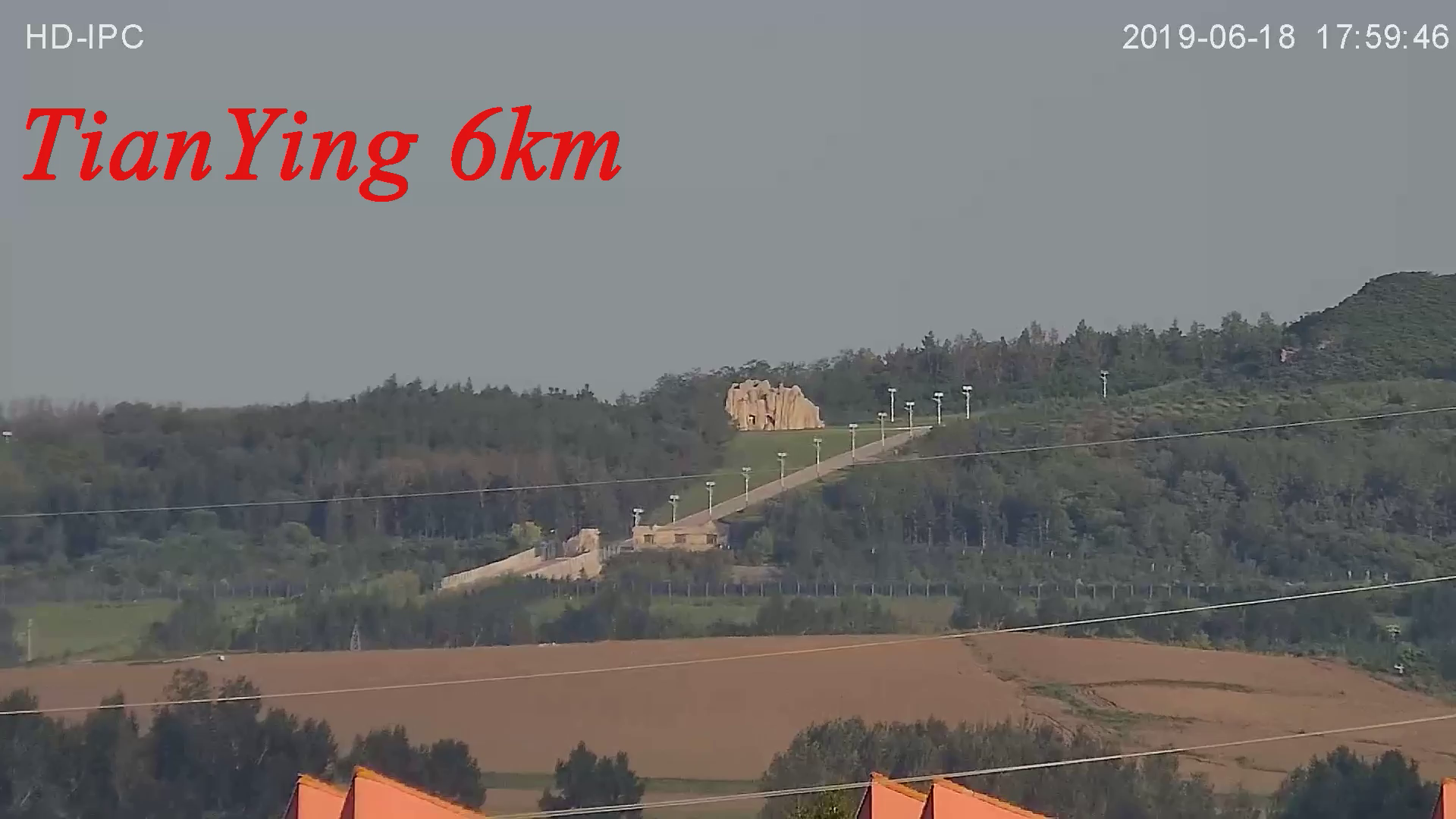 AI surveillance PTZ 5km 500mm CCTV 100mm thermal camera see 6km stone and light pole
AI surveillance PTZ 5km 500mm CCTV 100mm thermal camera see tower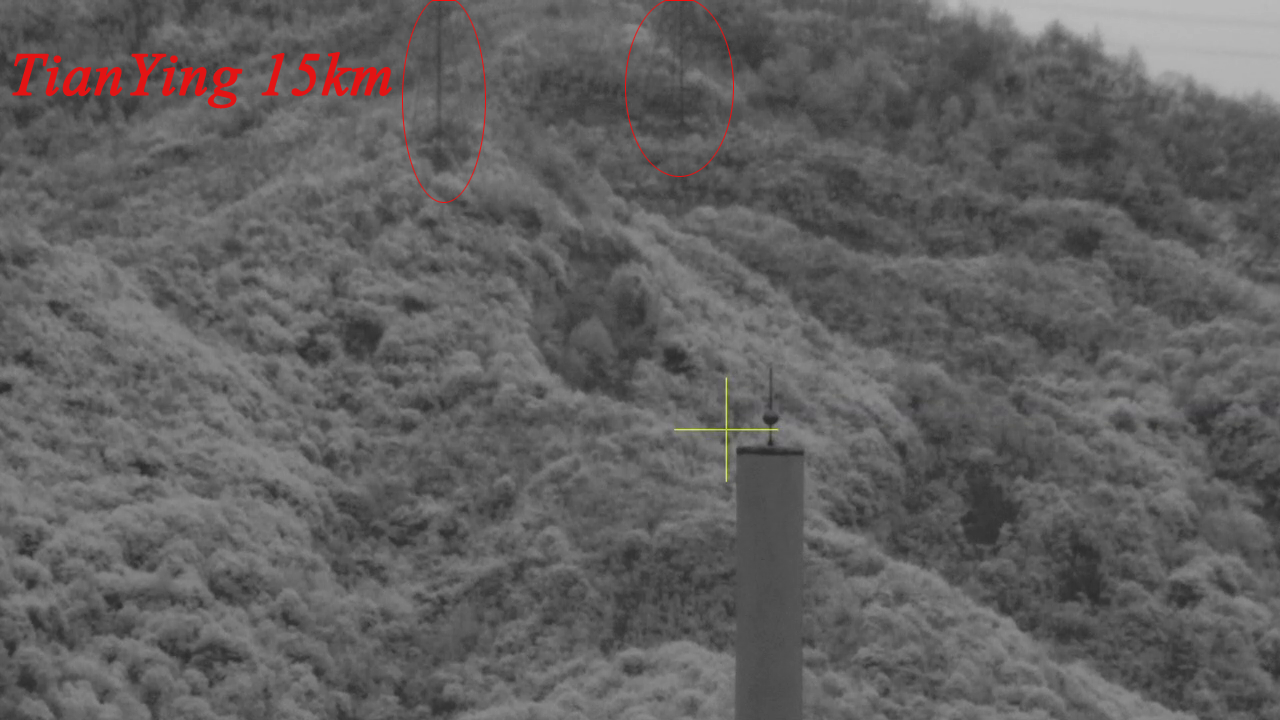 AI surveillance PTZ 5km 500mm CCTV 100mm thermal camera see 15km high-tension tower on mountain with defog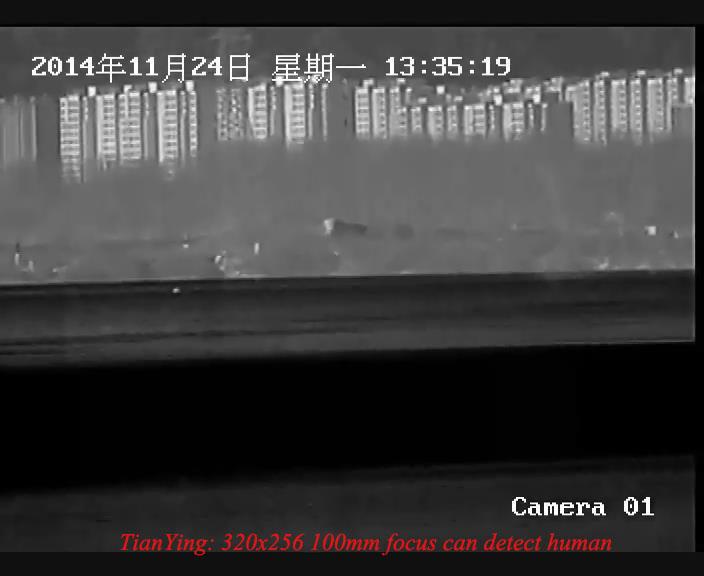 320X256 100mm thermal camera detect man
HD500 2MP 16mm~500mm coaxial zoom no chromatic aberration CCTV camera see tower
HD500P 2MP 16mm~500mm coaxial zoom no chromatic aberration CCTV camera see colored roof and lightning rod
Hig accurate coaxial zoom defog surveillance security CCTV camera align target
HD800 2MP 12.5mm~800mm coaxial zoom no chromatic aberration NIR CCTV camera see 40km lighthouse(42km) on the islands, we have done simultaneous field tests, many 1000mm and 1200mm focal length lens CCTV cameras can not see this island with the distance, including famous brands, then do not mention the lighthouse too, only their price is cheap.